An Admin Panel like no other
Complete transparency and auditable data. All relevant learner's activities, reporting also including audit results of success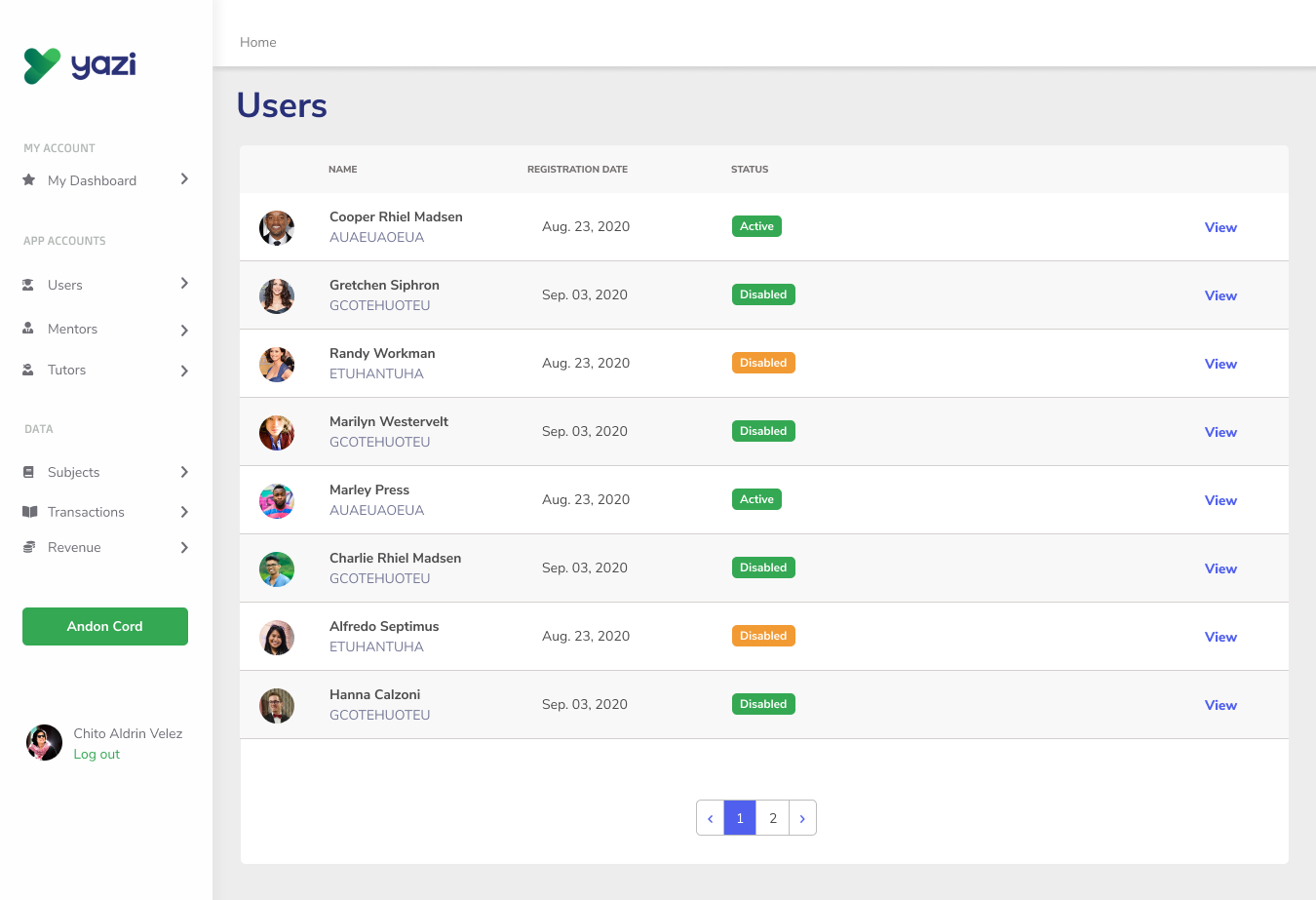 We're with you every step of the way
Customized Solutions.

We start by understanding your institution's goals & problems, and match them with targeted solutions
Dedicated Support.

Our team is with you from day zero - helping you navigate & optimize the ways you use our products
Self Service Transparency.

Our platform offers an admin console that provides you all the details you will ever need.
Referral Partners
Entities and Individuals who refer customers to Yazi to receive a % of revenue from those customers. 
Individual
Education Institutions
Corporate
Grant Partners
Monetary grants to Yazi to provide hours of tutoring and mentoring direct to students including connectivity needed with auditable results.
Non-Profit
Corporate
Government
Technology and Content
Content and Education system integrators that build on Yazi's offering and/or allow Yazi to build on theirs.
Value prop of tech (Playground)
Benefits of Partnership
Our Partners